Want to learn how to wear ankle boots? I've rounded up some of the best styles for right now. Pants, skirts… they're ideas you'll want to copy.
Ankle boots seem to have a neverending life. They've been around for years and never seem to go out of style. That's because we're always finding new ways to wear them. And new style, just like this pretty pair above. Red in any type of shoe is a personal favorite, but these red suede booties have been elevated to my "must have" wish list. That they're worn "just right" with skinny jeans is just an added plus.
But these are just the start of what I've rounded up for this blog post, but I have to warn you, that by the time you reach the end, you're going to want a pair for yourself. No worries, though, I have that covered, too. If you want to see more, keep on scrolling.
Casual Ankle Boots with Jeans
There are so many ways to wears these ankle-height boots with your favorite pants. Here a few styles that caught my attention.
Jeans, Plaid, and Booties for a Chicy Mountain Girl Look
Everything is just so right about this style from the skinny jeans to the oversized plaid flannel shirt. And of course, those cute short boots.
Do You Know How to Wear Ankle Boots and Cuffed Jeans?
Not too buggy. Not too deep. As Goldilocks would say, "You want those jeans cuffs just right when wearing them with ankle boots."
Wearing Ankle Boots with Socks for a Very Casual Look
If you love to show off your socks, then ankle boots are the way to go.
High Heel Ankle Boots and Torn Jeans is a Terrific Street Look
Let's take a walk in our skinny jeans and ultra high heeled booties.
And More Red Booties with Jeans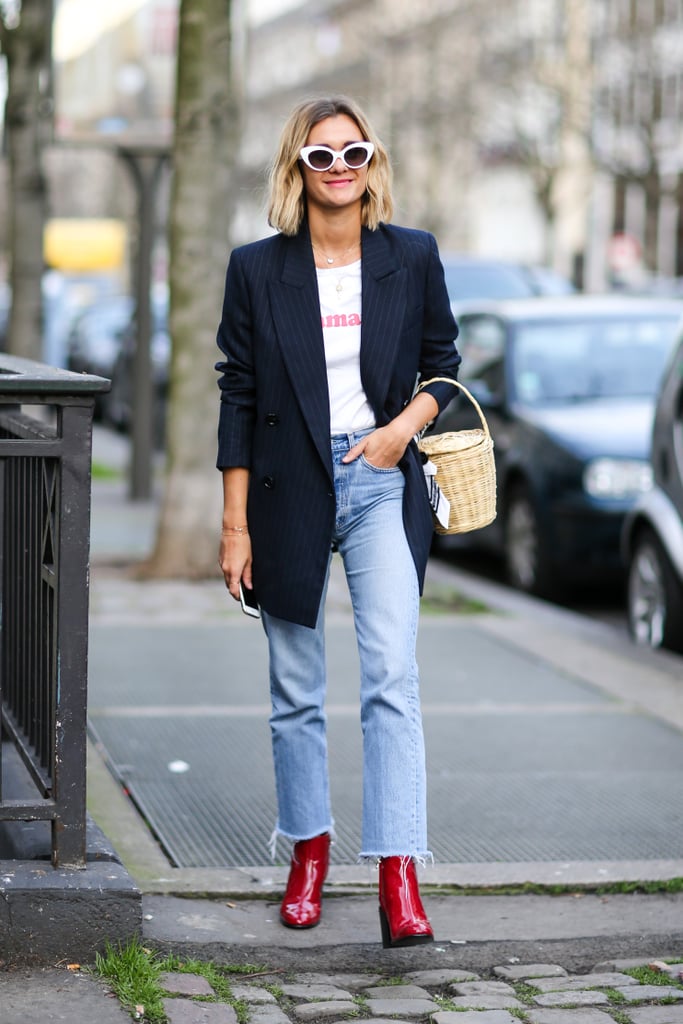 What can I say? I love red ankle boots.
Red Ankle Boots You Are Going to Love, Too
How to Wear Ankle Boots with Dresses & Skirts
While booties are perfect with jeans, they work with other clothes, too. Even skirts and dresses. Wanna some ideas?
Skirt, Sweater and Ankles Boots Can Be an Office Staple
Such a sweet look. Gotta get me a pair of those grey suede boots.
Ankle Boots, Dress and Jean Jacket… Now that's Stylish!
Here's another sweet look.
Tights and Angle Boots Look So Cute
Okay, sweet look number three. But the black leather jeack (and ankle boots) do bump it out a notch or two.
Simple Dress, Long Sweater, and Ankle Booties Pull This Look Together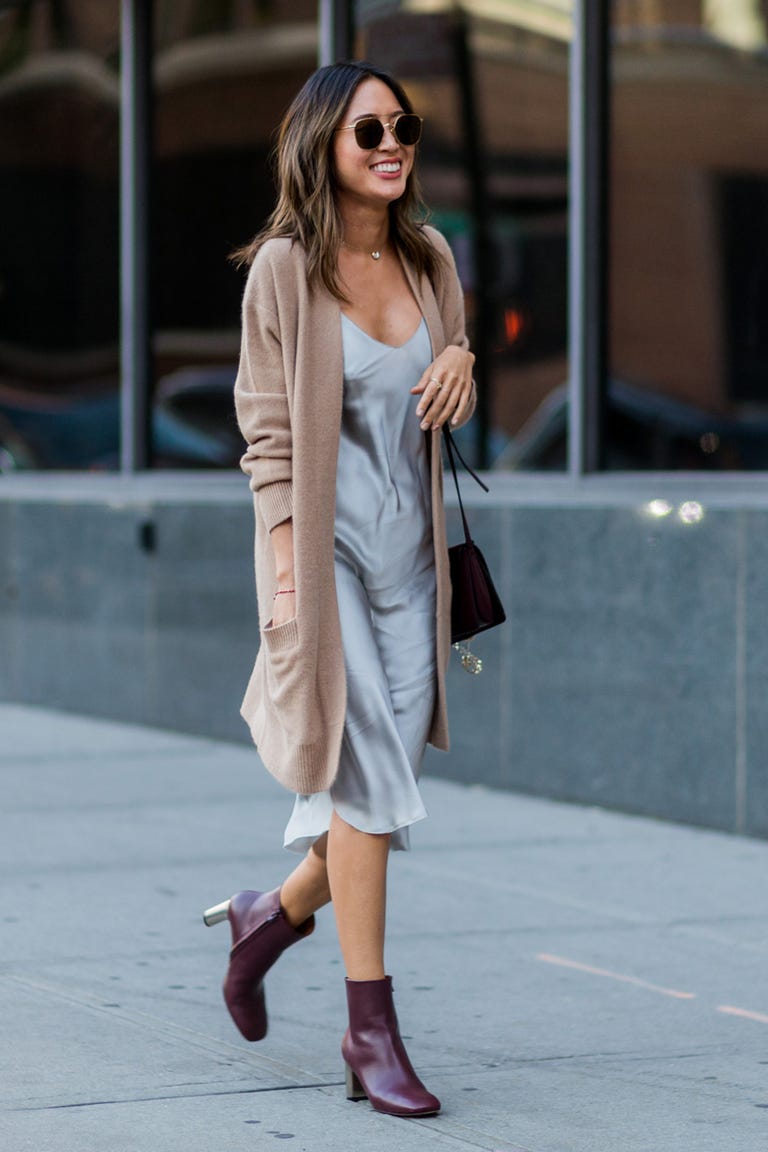 The ankle boots are a surprise with this look… but great, isn't it?
Even a Maxi Skirt Looks Beautiful with Ankle Boots
Ooo, love that fringe on those ankle boots.
Where to Find the Cheapest Price on Ankle Boots for Women?
Amazon is my choice, but things change fast and furious. Check the link below to always find the latest styles on women's ankle boots… at the best prices.
.
Ankle Boots with Leggings
This is a classic combination that doesn't go out of style, either. Take a look at these great looks.
Super Long Shirt (or Short Dress) Over Leggings and Ankle Boots
I love this look so I had to go looking for a denim type top like the one above. Luckily I found a bunch of them over at Amazon.
Getting Preppy with Short Boots and Leggings
This is a classic "school" look. And the lace-up ankle boots really makes it worthy of a A+.
Red Flannel and Cute Booties – a Match Made in Heaven

Okay, along with red ankle boots, red flannel shorts are a second favorite fashion find of mine.
Poncho and Ankle Boots – Wow
An effortless pulled together look.
Classy Look with Leggings, Ankle Boots and Camel Coat
Classy!
Just Lots of Ankle Boots to Oogle
So, Have you Figured Out How to Wear Ankle Boots?
I hope you found some great ideas here. There are so many ways, no matter what your personal style. And there are no rights or wrongs. Just wear what you love.
Stay Inspired,