Windmill wall decor is just one small part of the farmhouse style of decorating popularized by Joanna Gaines of Fixer Upper fame. If you're looking for some ideas for your own home, you're in luck.
Windmill decor? Of course, you know Joanna Gaines hand a finger or two in that. It's probably why it's become so popular as part of the ranch house style decor movement. This above is a piece of a real windmill, like many that used to dot the rural countrysides. They used to be no more than scrap metal, but now… well, if you see any parts, you might want to grab them. We have one here At Muse Ranch that Mr. Muse took down when we first moved it. It was kind of rickety. Unfortunately, he tells me that it's a full restoration project some day and not to be used to decorate the house. Drat!
The Real Deal in Windmill Wall Decor
Real windmill parts can make a huge decorating impact in your home as you'll see from some this is ideas I've rounded up.
1 – One Windmill Tail with Writing… Priceless
This is only one piece of a very large windmill, but it definitely makes an impact in this Houston home. The faded works on the tail make it truly unique.
2 – These Vintage and Hand Painted Windmill Blades are Amazing
I would love this unique piece here At Muse Ranch… if I had the money and the wall space!
3 – How Could You Use this Windmill Tail for Your Wall Decor?
Via pinterest.com (user upload)
Just think of the possibilities.
4 – From Trash to Sculptural Wall Decor Treasure
Via pinterest.com (user upload)
5 – Make a Clock (A Giant One) with a Half Windmill
Is it Time for Some Windmill Wall Decor?
Yes, speaking of clocks, one of the most popular ideas for windmill-like designs is clocks. Give these ideas a look.
 ✅ I found a great selection of windmill-style clocks items right here.
…
6 – Metal Windmill Clocks for Rustic Charm
This metal windmill wall clock has all the ambiance and vintage appeal of the real deal windmills, but in a size that fits most of today's homes… and at a price that's affordable.
7 -This Windmill Clock is a Timely Design
Via linda-coastalcharm.blogspot.com
Love the distressed boards this windmill clock hangs against. That's two times the rustic charm.
8 – Handmade Windmill Clock on Distress Barn Red Frame
9 – Insert a Windmill Clock Into Your Rustic Wall Decor Design
Via pinterest.com (user upload)
If you're looking for another element for your wall decor, then consider a windmill clock. It's perfect, don't you think?
10 – Simple Metal Windmill Wall Clock is Just Right
It has all the right ambiance of windmill design, but those big, bold cutout numbers help you stay on time. Just click on the photo for a closer look.
More Ways to Decorate Your Walls with Windmill Style
Here are some ideas that incorporate faux (but fabulous) windmill designs for your walls.
11 – Gotta "Love" That Windmill Decor
Via pinterest.com (user upload)
What a great way to mix meansingful words with windmill design.
12 – A Mantel is Rustic Appeal Thanks to This Tiny Windmill
Look how nicely a tiny windmill works in this fireplace mantel design.
13 – Getting Cozy with a Windmill Wall Decor
You can learn a lot about styling just by visiting an antique store. The way this windmill is incorporated into the design makes a sweet and cozy sitting area with all the right style.
14 – A Little More Windmill Decor Over the Coffee Station
Via pinterest.com (user upload)
I wish I could have found a piece like this when I created my coffee bar. (Oh, BTW, here are some more coffee stations ideas here.)
15 – Incorporate a Half Windmill (or Smaller) into a Rustic Wall Collage Wall
This piece of windmill works well in a rustic style wall decor.
Some of My Favorite Windmill Ideas from Etsy
There are lots of artisans on Etsy who have created some amazing windmill wall decor ideas. Here's just a few of my favorites. Just click on any of picture below for a closer look and more information.
16 – Words and Windmills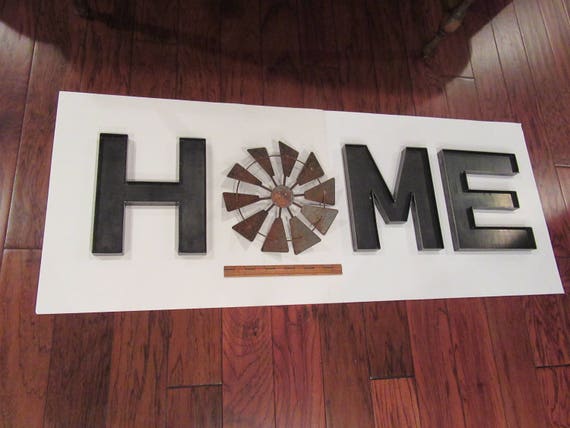 17 – Windmill Patent Poster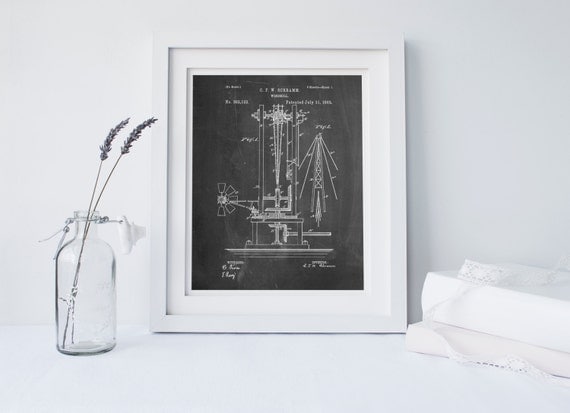 18 – Small, Rusty Windmill Makes a Big Wall Decor Impact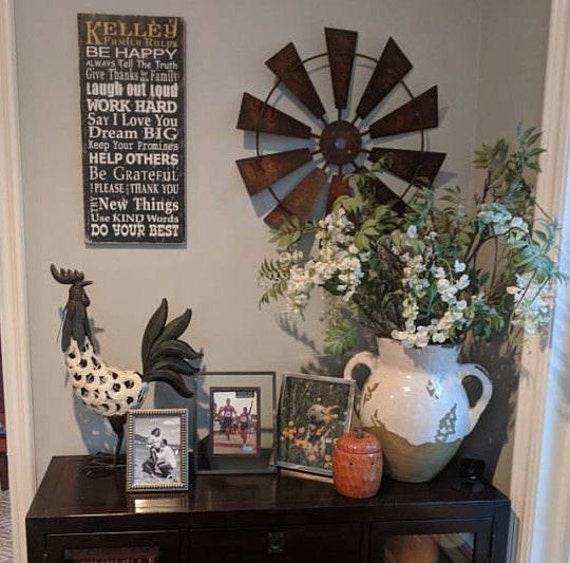 19 – Metal Windmill on Wood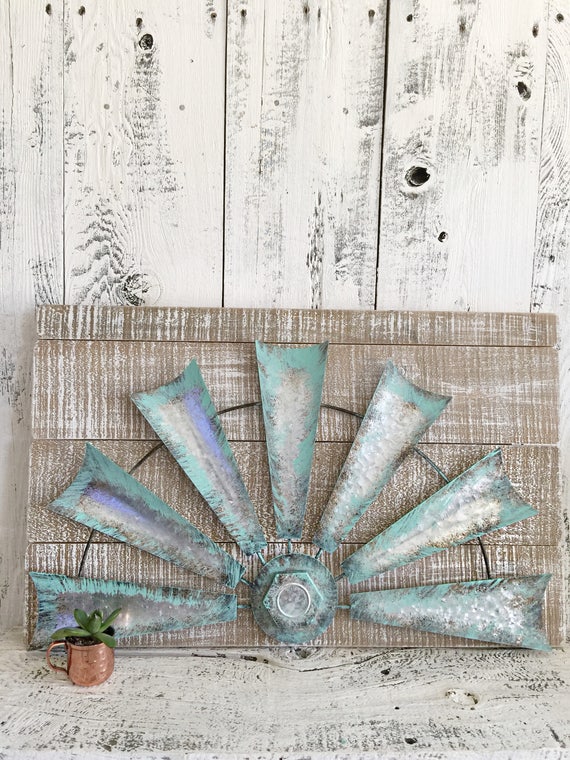 20 – Mental Windmill Silhouette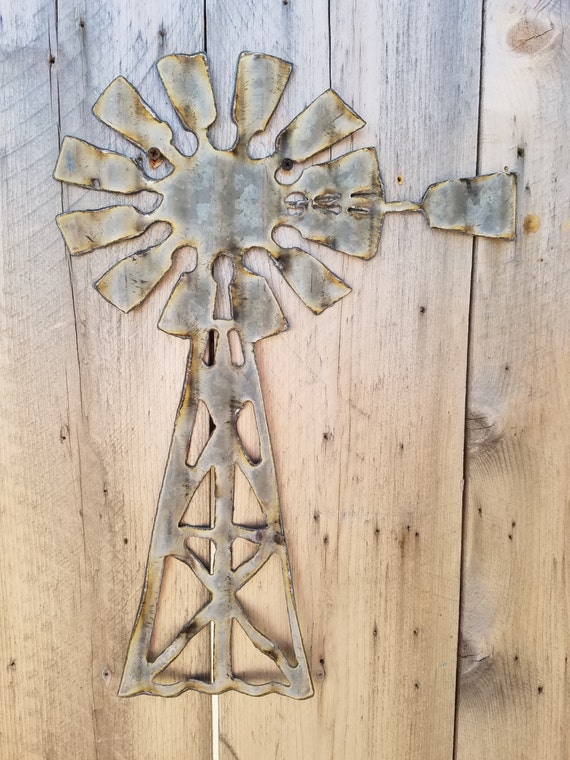 Lots More Windmill Wall Decor Ideas to Inspire & Buy
We're not done yet. There's still lots of windmill wall decor ideas to be inspired by. Just take a look at these.
21 – What's Your Favorite Windmill Wall Decor Style?
22 – Love These Colorful Windmill Garden Stakes
It might not be inside decor, but wouldn't any of these three (or all) look fabulous in your garden? They're from Target. Click for a closer look.
23 – Windmill Decorative Ideas from Amazon's Handmade Section.
Did you find some windmill ideas you would like to copy on your own wall? I sure hope so.
Stay inspired,