[tps_title]Why Souping is a Better Diet Alternative[/tps_title]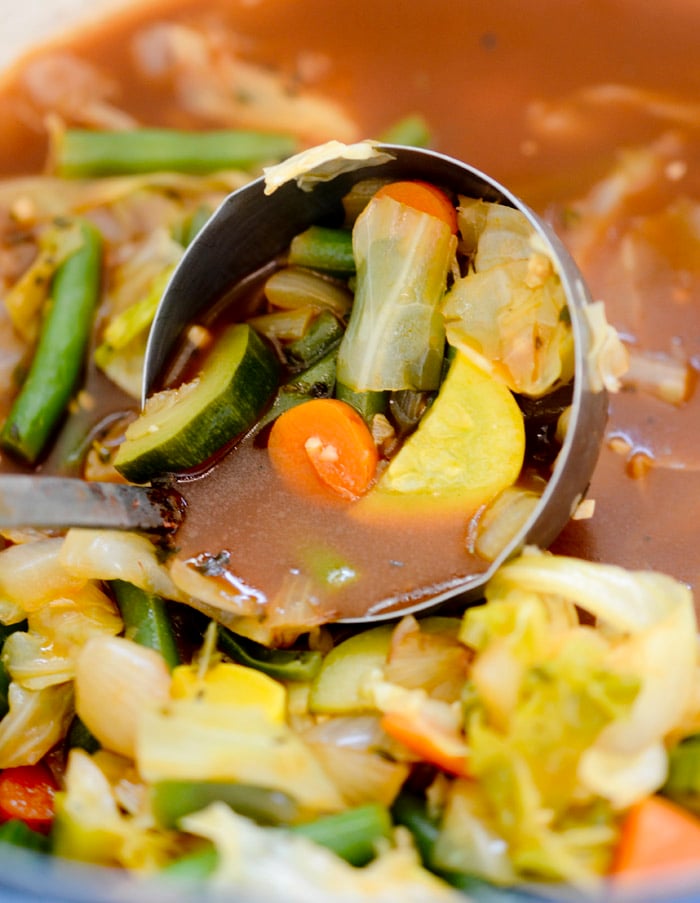 Enter the souping diet. You can get all the same nutrients as juice but without the sugar. And you get a whole bunch of fiber, too.
People are now doing soup cleanses, sometimes eating nothing but soup for days. The logic makes sense if you are trying to diet – eat soup that will fill you up with very few calories and you will eventually lose weight.
This is actually an old school idea. The Weight Watcher's Cabbage Soup has been a mainstay of the program from day one. This zero-point recipe from recipe-diaries.com uses lots of yummy veggies in a tomato base. Yumm!