What a Well-Planned Baby Room Closet Looks Like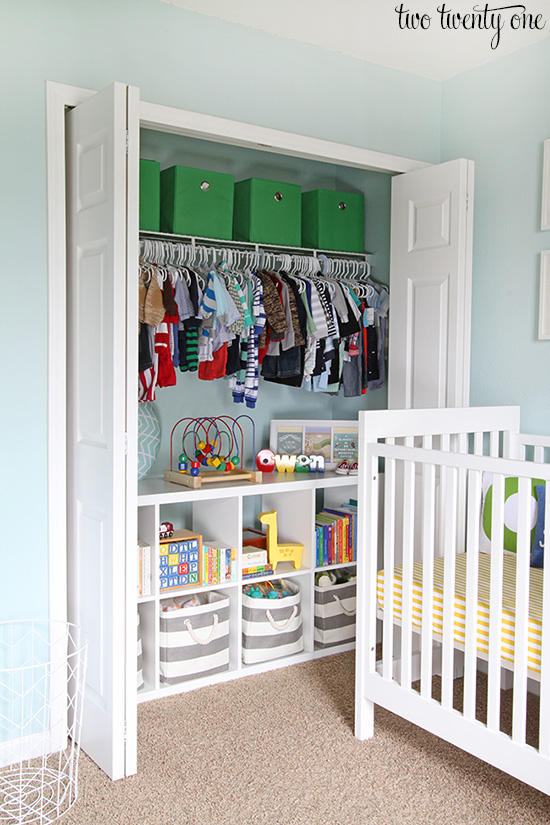 A place for everything and everything in its place… that's what a baby closet should be. This Chelsea from Two Twenty One shows off the closet she created for her son. It's full of great ideas, like…
🔶 The cubby that gives you room to store things along with a flat surface
🔶 The baskets, inside the cubby holes and on the top shelf.
🔶 The long tension rod across the width of the closet.
🔶 The right sized child-sized hangers.
I also love the simplicity of this closet design. There's no building and only minimal products needed to make it work.
🔸 🔸 🔸
See another baby closet design using the same ideas on the next page…